Designing for Algorithmic Justice
Governance for More Just Futures
This Masterclass explores the impact of techno-solutionsim on justice. With calls to defund the police and reimagine policing, criminologist, criminal psychologist, therapeutic jurisprudence specialist, AI ethicist and data activist, Renée Cummings examines the emergent tensions in this crucial area. Participants learn about the relationship between the search for AI solutions to reduce violent police and citizen interactions and to increase accountability and transparency in policing on the one hand and the potential for draconian use of Big Data and digital oppression on the other. An examination of ethical, diverse, equitable and inclusive approaches to AI design and deployment are explored as tools for reducing bias, discrimination, and systemic racism in algorithmic justice solutions.
Benefits of Participating in this Masterclass:
Understand the key drivers of how racial justice, social justice, and design justice intersect with data ethics
Learn new and emergent practices on how to design for and create equitable data systems
Gain deeper understanding of the intersections between data science and other fields to inform professional and academic pathways toward more responsible technology.
*IMPORTANT NOTE: Members of Future Law Collaborative (including those who registered for FLVS2020 as Negotiators and Masters) get FREE access to this series of Masterclasses as one of the membership benefits and do not have to register through Eventbrite to be granted the access.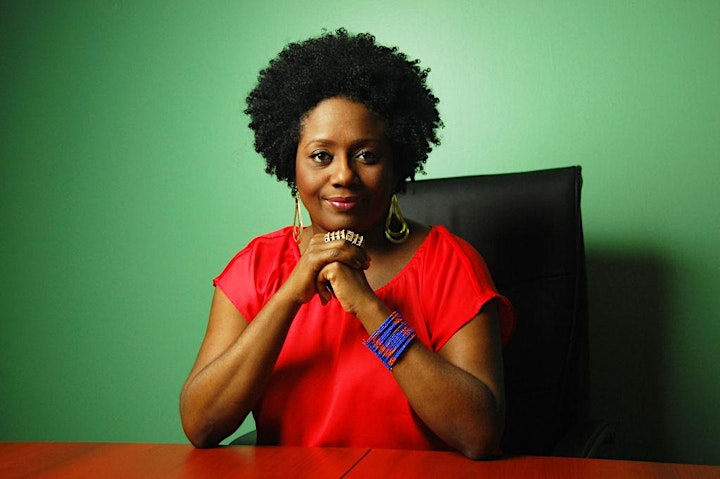 About Renee Cummings
Renee Cummings is a criminologist, criminal psychologist, therapeutic jurisprudence specialist, AI ethicist and the historic first Data Activist in Residence, at the School of Data Science, University of Virginia. She is also a community scholar at Columbia University. Advocating for more diverse, equitable, and inclusive AI, she is on the frontline of ethical AI, generating real time responses to many of the consequences of AI. Renée also specializes in AI for social good, justice-oriented AI, social justice in AI policy and governance, and using AI to save lives. She is committed to using AI to empower and transform communities by helping governments and organizations navigate the AI landscape and develop future AI leaders. Renée works at the intersection of AI, criminal justice, racial justice, social justice, design justice, epidemiological and urban criminology, and urban health. She has extensive experience in trauma-informed justice interventions, homicide reduction, gun and gang violence prevention, juvenile justice, evidence based policing and law enforcement leadership. Her work extends to therapeutic jurisprudence, rehabilitation and reducing recidivism. She is committed to fusing AI with criminal justice for ethical real time solutions to improve accountability and transparency in policing, reduce violence, enhance public safety, public health, and quality of life. A thought-leader, motivational speaker, and mentor, Renée is an articulate, dynamic, and passionate speaker who has mastered the art of creative storytelling and deconstructing complex topics into critical everyday conversations that inform and inspire.